Using Microsoft Internet Wizard to Dial Into GDN
This Wizard will make it easy for Windows 95 users to dial in to GDN. If you have any problems that are not helped below, please call us.
Step 1
Click on the Start button. Then to Programs. Next to Accessories. Then to Internet Tools. Click on Internet Setup Wizard or on some systems it is called Get on the Internet. NOTE: Click on picture to enlarge.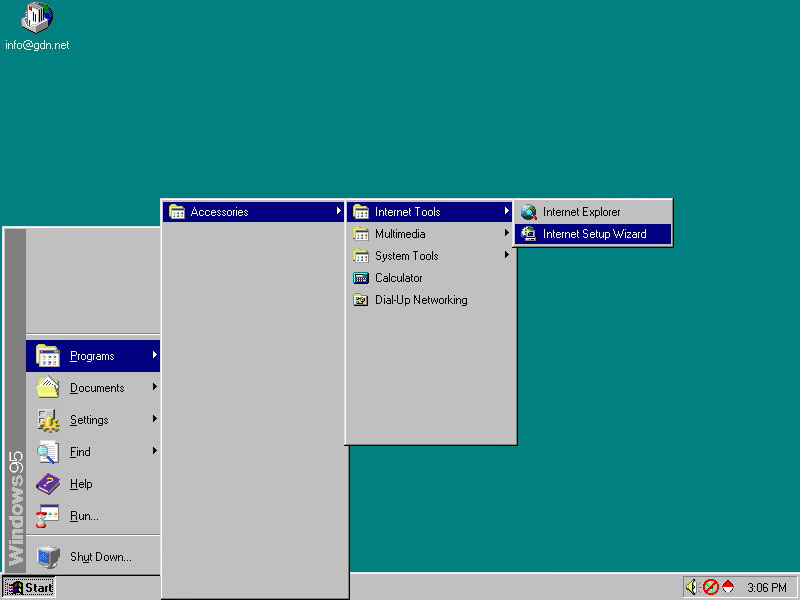 Step 2
You should now see the screen that is shown below. Click on NEXT to go on.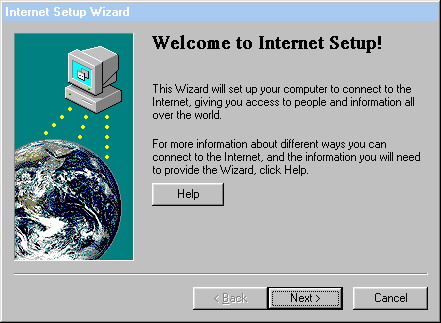 Step 3
Select the option Connect using my phone line. Click on Next.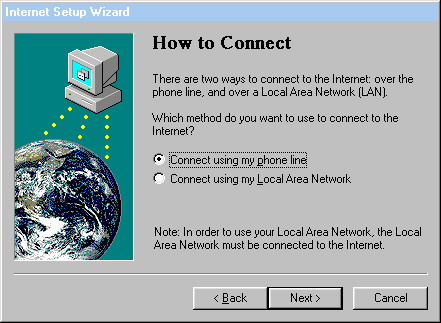 Step 4
Click on the option I already have a account with a different service provider. Click on Next.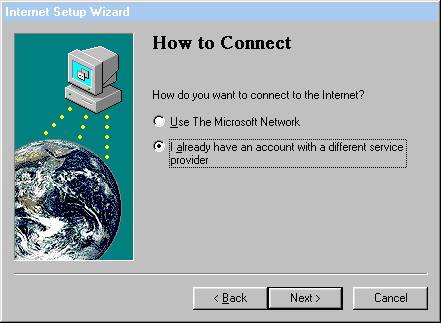 Step 5
Here it is just asking for a name of the connection. For simplicity you can just enter GDN.