PPP Dial-Up Connection Setup
This Wizard will make it easy for Windows NT v4.0 users to dial in to GDN. If you have any problems that are not helped below, please call us.
Step 1

Click on the My Computer icon on your desktop.

Then to Dial-Up Networking icon.
Step 2
Enter GDN in the entry name space. Click on NEXT to go on.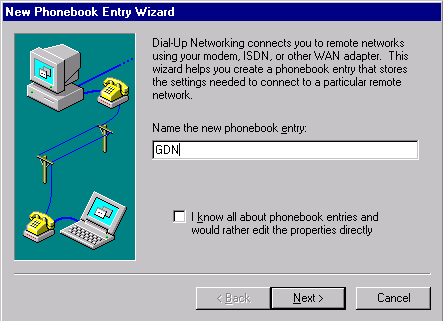 Step 3
Check the box for I am calling the Internet. Click on Next.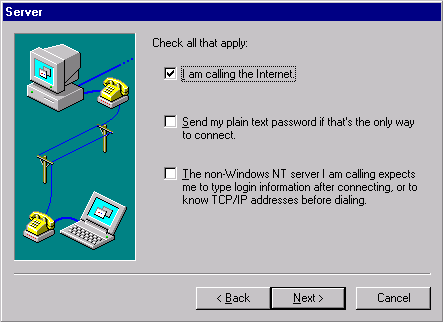 Step 4
Enter in the dialup phone number for GDN which is 371-1368. Click on Next.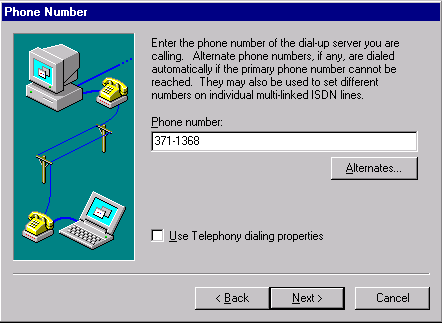 Step 5
That finishes that part now on to complete some other settings. Click Finish.